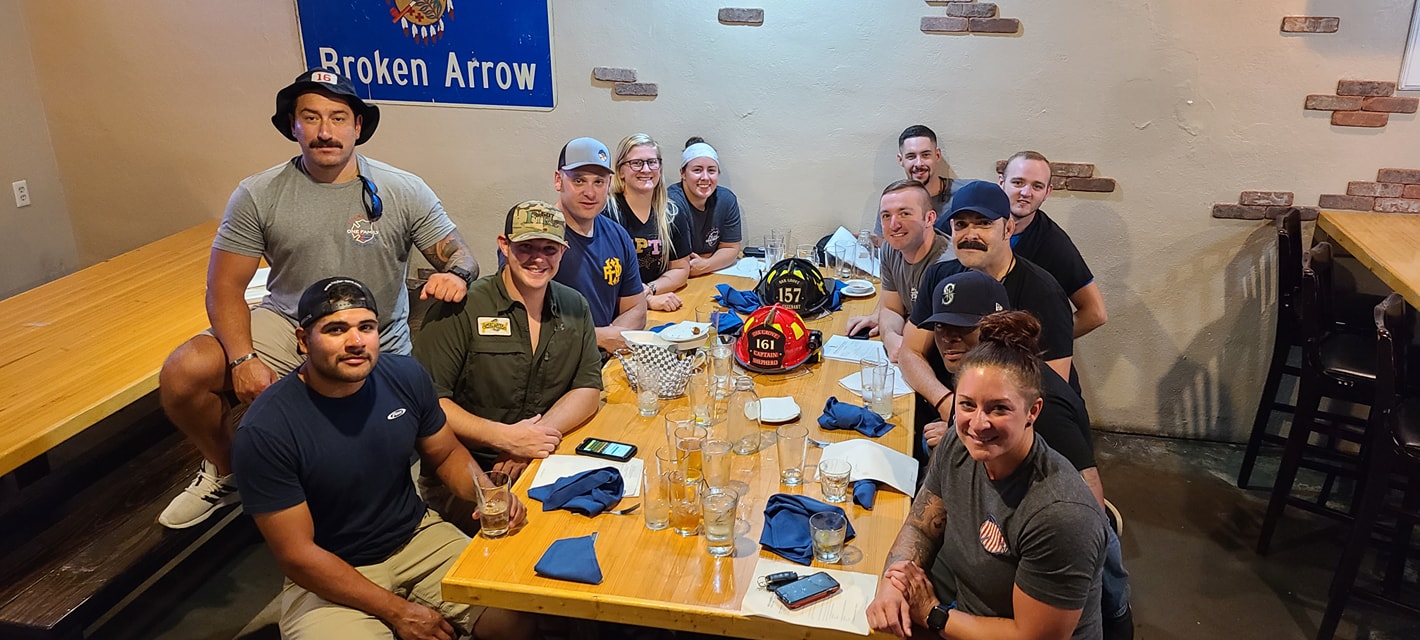 You aren't just joining the Oak Grove Fire Department. You are joining the Fire Service. You will meet and become friends with other Firefighters from all over that state. It is truly a Brother and Sisterhood that is unremarkable. The experience and training you will receive is something that will benefit you forever in and out of the fire service. The networking can literally land you a career. Each year we have volunteers that are hired and begin their careers with Tulsa and Broken Arrow FD's.
In addition to the priceless relationships mentioned above you will also receive the following benefits:
Free Training
Begin building your FST transcript
State FD retirement pension
State income tax credit annually up to $400
Discount on your cell phone bill
Reduced car insurance rates
Live in opportunities
Service Awards for each year completed
Run comp pay
Download our application here. You may email it back to us at info@oakgrovefire,org or print and turn it in in person any Tuesday evening between 5:30p and 8pm.